ENGLISH AS A SECOND LANGUAGE
Somerset House
January 2019 - April 2019
Curator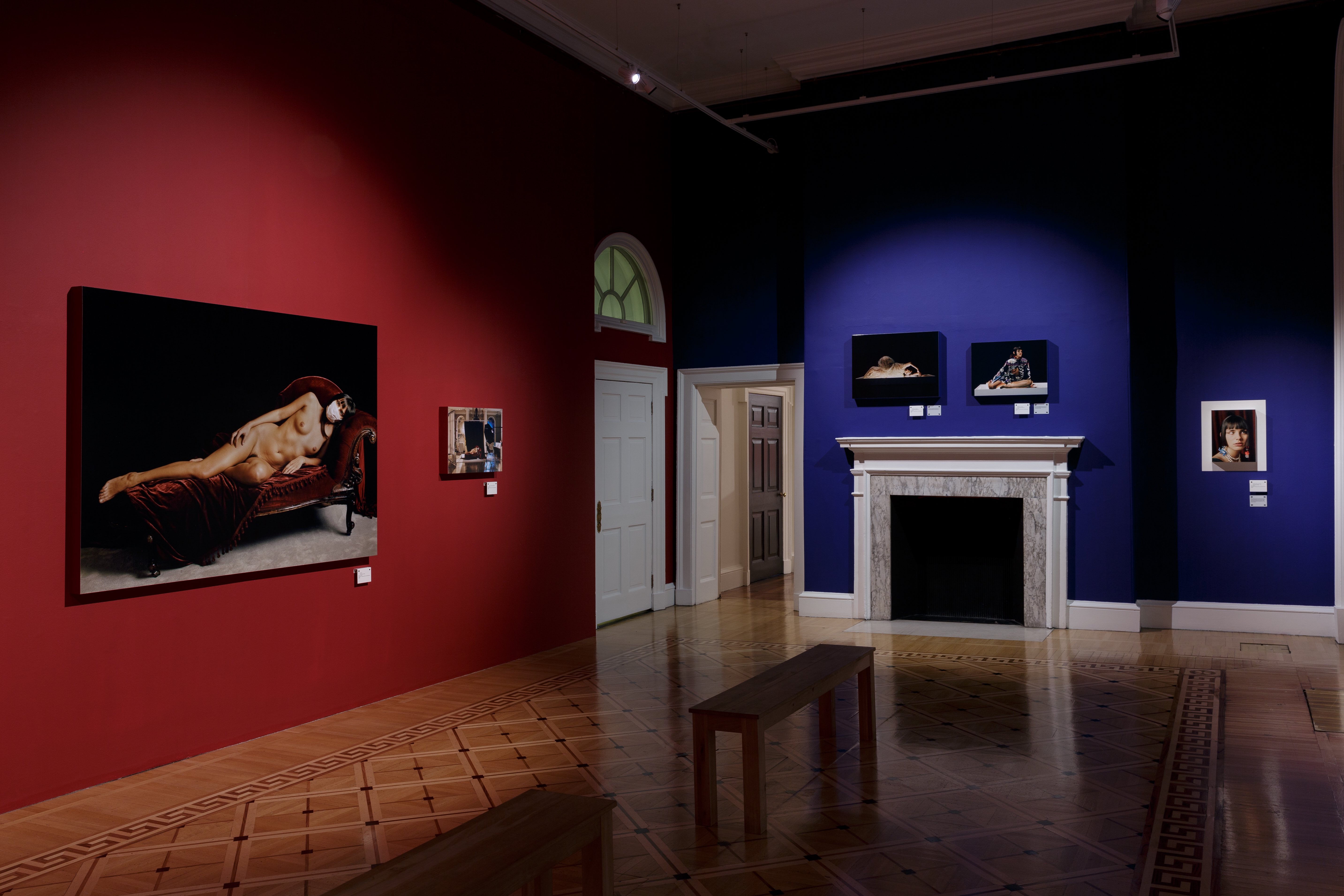 In the wake of the 2016 Brexit referendum, and perceptions around borders tightening, English as a Second Language commissioned fashion photographers Hanna Moon and Joyce Ng to create two new bodies of work, responding with their ideas of Britishness and ideals of beauty. Both from Asia – Hanna is from South Korea and Joyce from Hong Kong – they came to London to study at Central Saint Martins in 2010. Employing an otherworldly and playful approach to their practice, they both incorporate cultural signifiers, set design and fashion to present a unique take on Western aesthetics and fashion ideals. Bringing distinct Asian perspectives to their work, they challenge the concept of 'otherness' and reflect upon the power fashion photography holds in shaping our perceptions of beauty, style, taste and identity.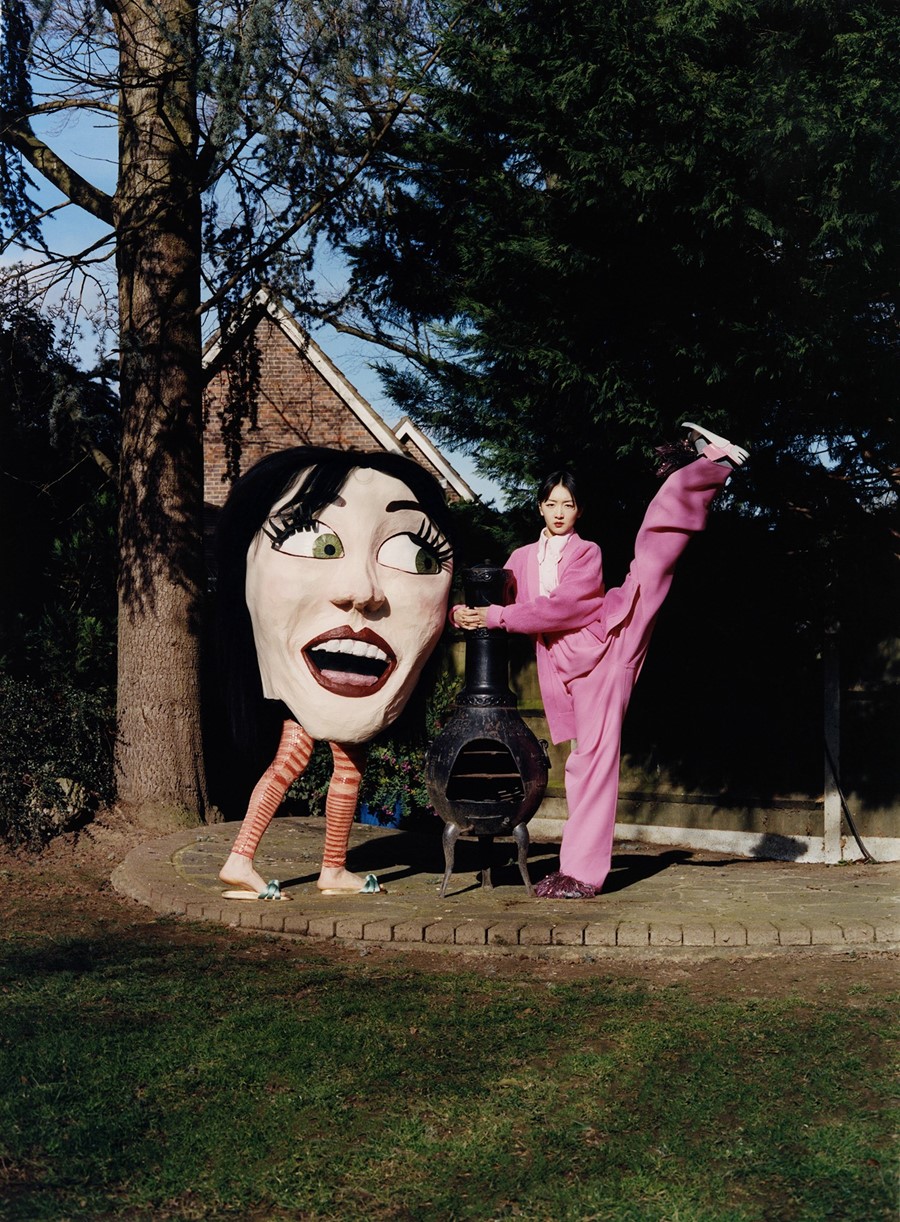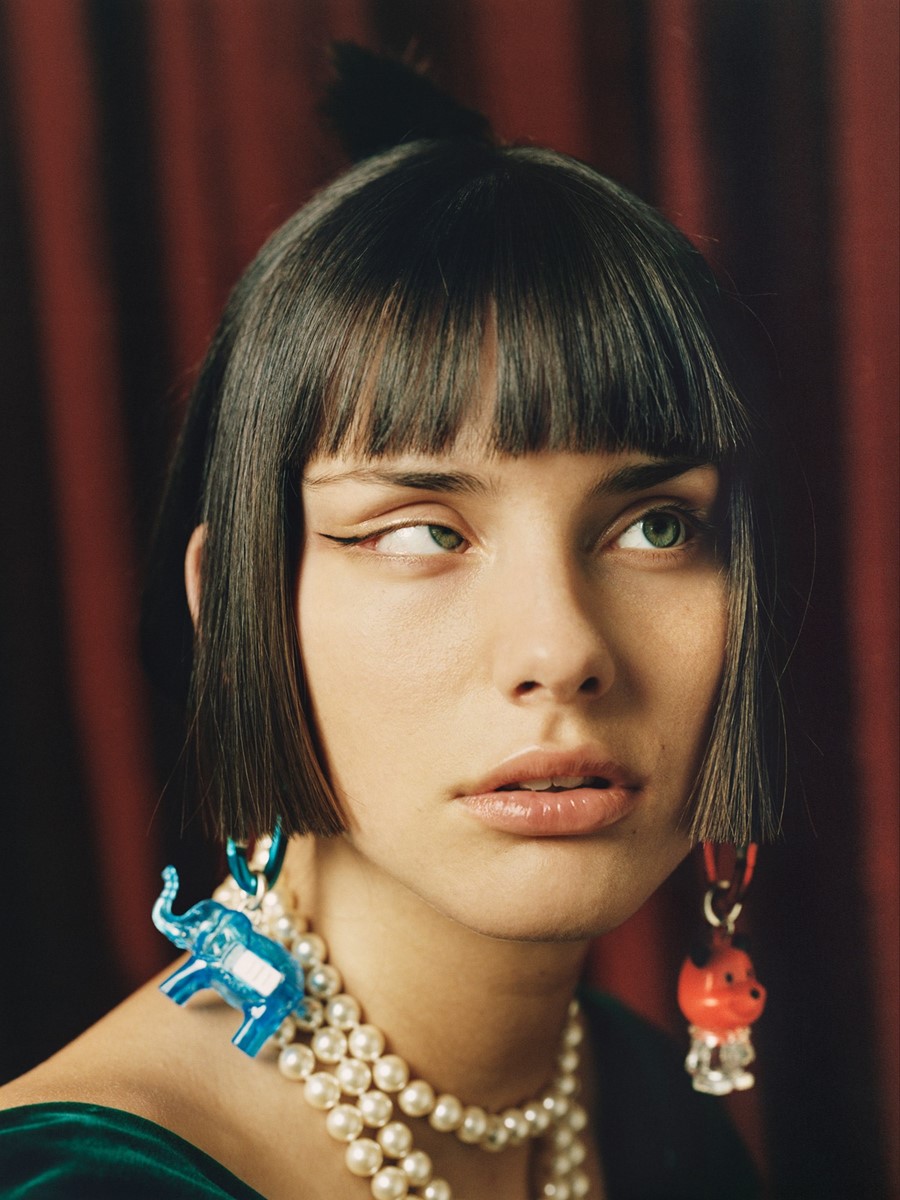 Hanna Moon presented a dramatic reimagining of Somerset House's neoclassical setting. She captured imagery of her two muses; Moffy, from London, and Heejin, from South Korea, at night, 'invading' the site to create a series of intimate works, featuring built sets and objects that reflect her personal experiences living in UK. Taking inspiration from Western historic portraiture, the garments Moffy and Heejin wear are by fashion designers who hold a place within British cultural history, such as Vivienne Westwood, Stephen Jones and Alexander McQueen.
Joyce Ng, used street-casted models, natural environments and props to create images which feel both familiar, yet surreal. Drawing inspiration from the renowned sixteenth century Chinese novel Journey to the West, Ng cast models solely from the community at Somerset House, inviting visitors and residents to become characters in a fragmented narrative through the hidden and public spaces of the building.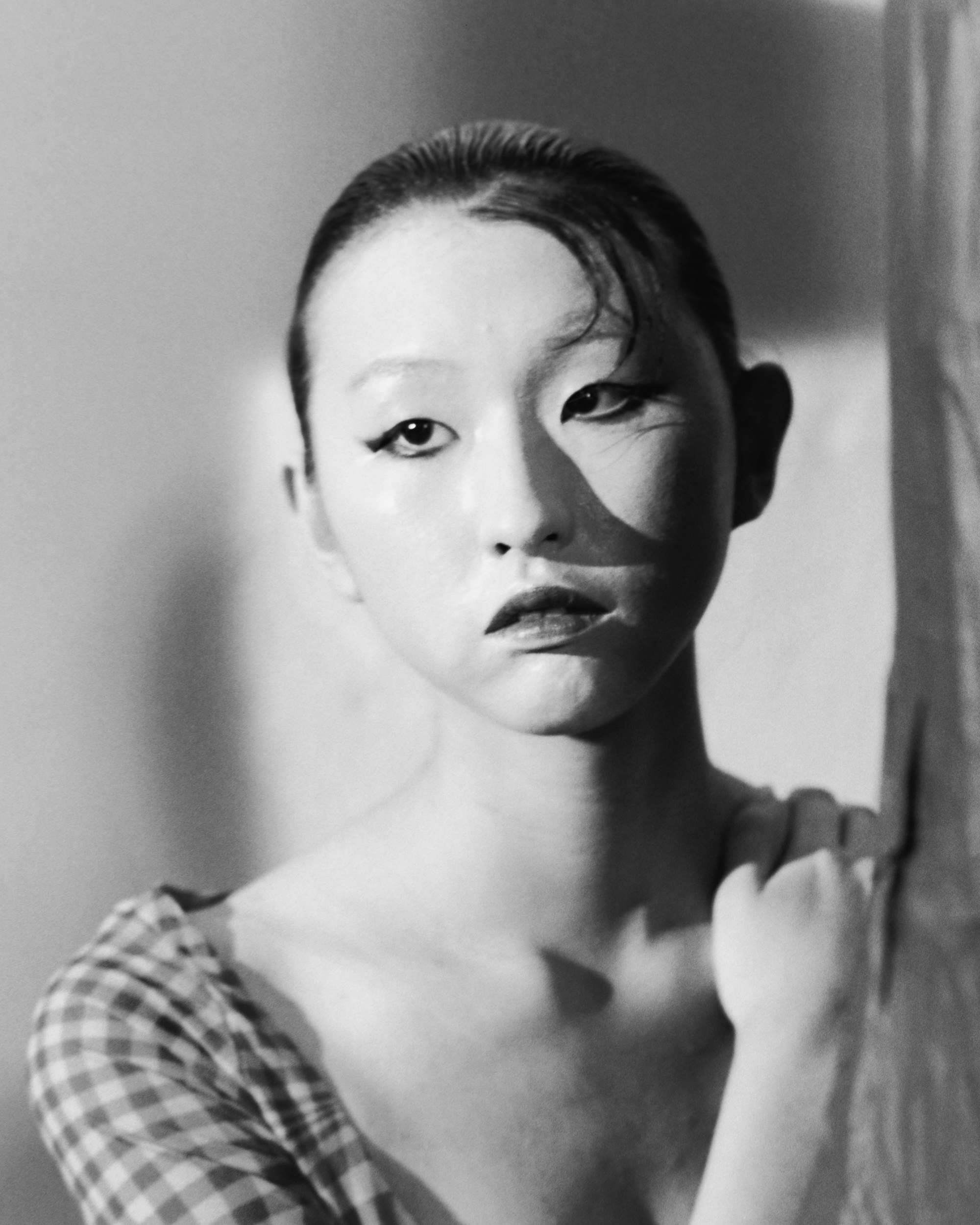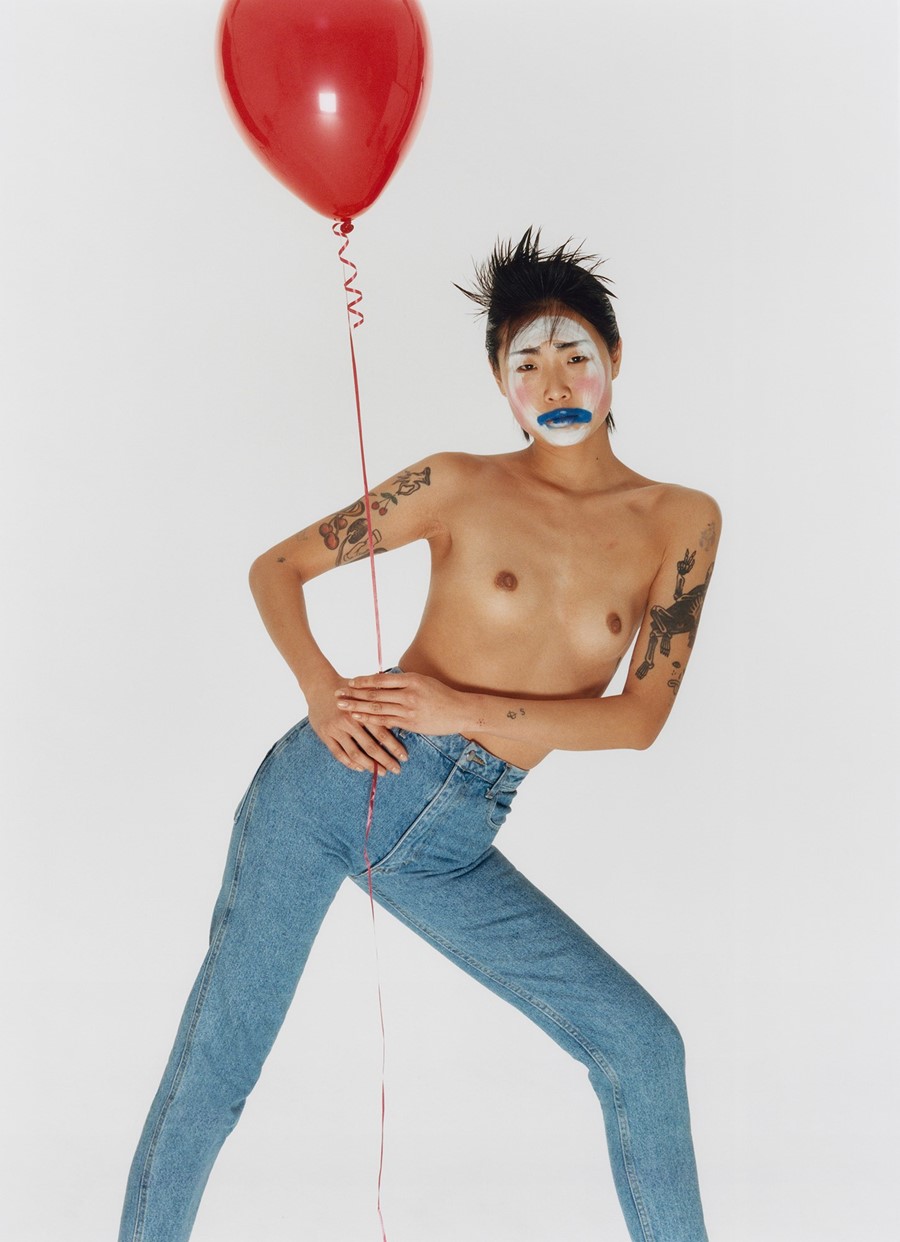 The exhibition also presented works from Moon and Ng's fashion photography archives shot over the past four years, featuring work from leading publications such as Dazed, i-D, Modern Weekly, Centrefold, Re-Edition, M Le Magazine du Monde, Modern Matter, 1 Granary and David Casavant Archive Book. Through questioning representation with the Western fashion system, English as a Second Language hoped to create space to consider larger ideas around what multiculturalism and diversity really mean in today's society.