ISABELLA BLOW: FASHION GALORE!
At Somerset House
20th November 2013—2nd March 2014
Co-Curator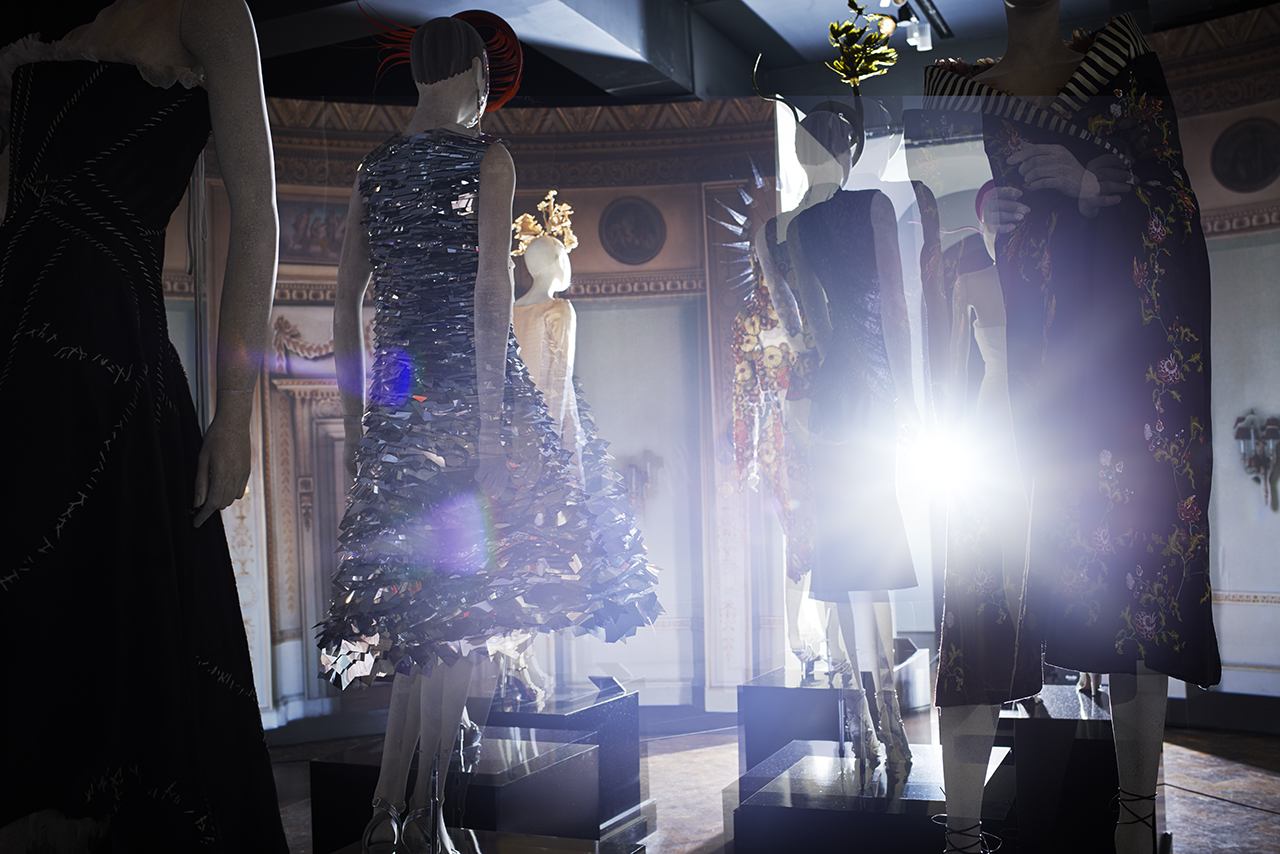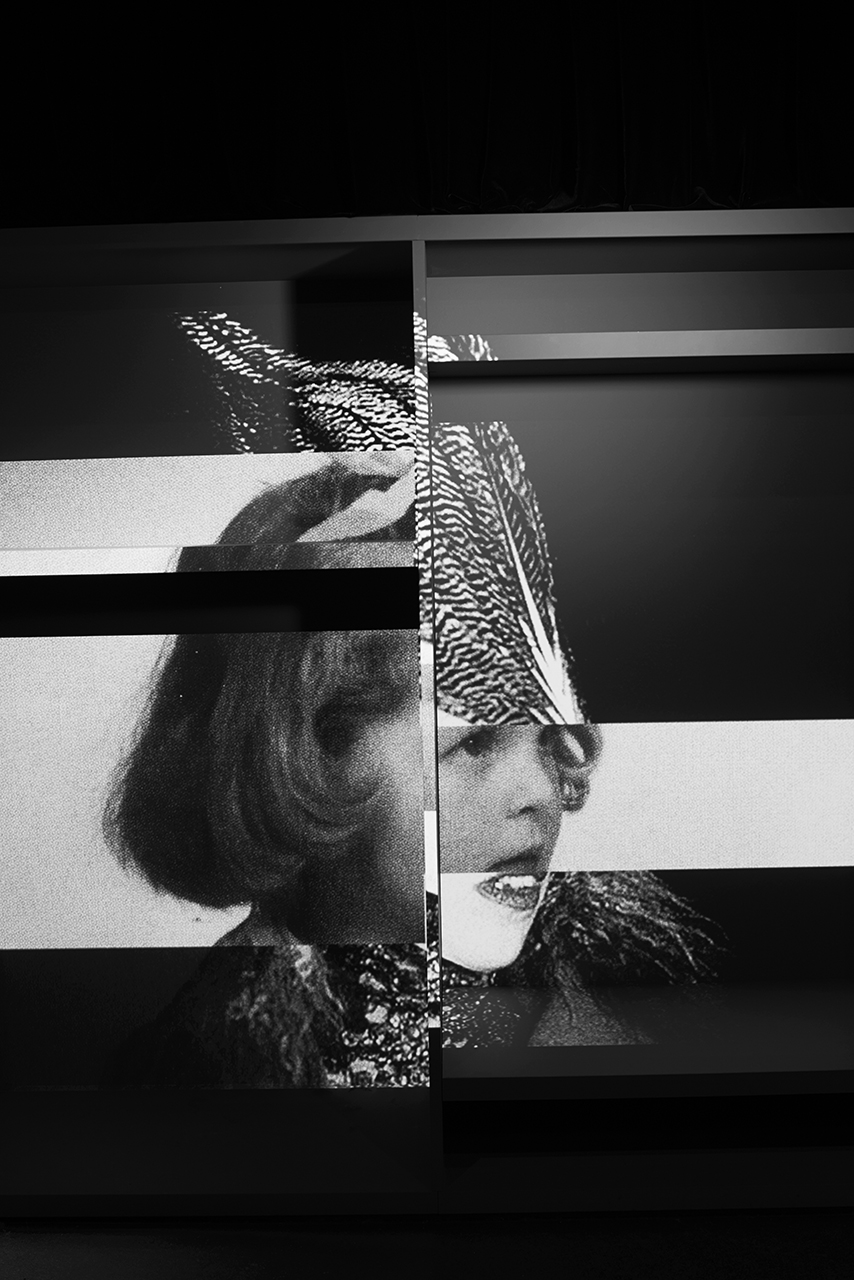 Isabella Blow: Fashion Galore! explored the life and work of the late, great fashion editor and stylist Isabella Blow. The introductory section carved out her ancestry. Born Isabella Delves Broughton her family had a storied past, most notably her grandfather and grandmother Jock and Vera Delves Broughton. Exhibiting objects from her lineage, family albums and personal photographs, alongside objects such as Isabella's dismembered head, fashioned from taxidermy rats and birds by artists Tim Noble and Sue Webster entitled simply Isabella Blow, began to draw parallels between her childhood, formative years and her later life.
Blow was described by Hamish Bowles as someone who 'truffled for talent'. Most celebrated for her discovery of Alexander McQueen and Philip Treacy, she was also hugely influential in the beginnings of both Hussein Chalayan and Julien Macdonald's careers. This Alexander McQueen dusty pink hawthorn print jacket was displayed amongst other objects from Philip Treacy's, and the aforementioned designers, graduate collections. Placed on stockman mannequins, on loan from the institutions that each studied, the tears and pulls were evident from the student's hands whilst working onto the forms.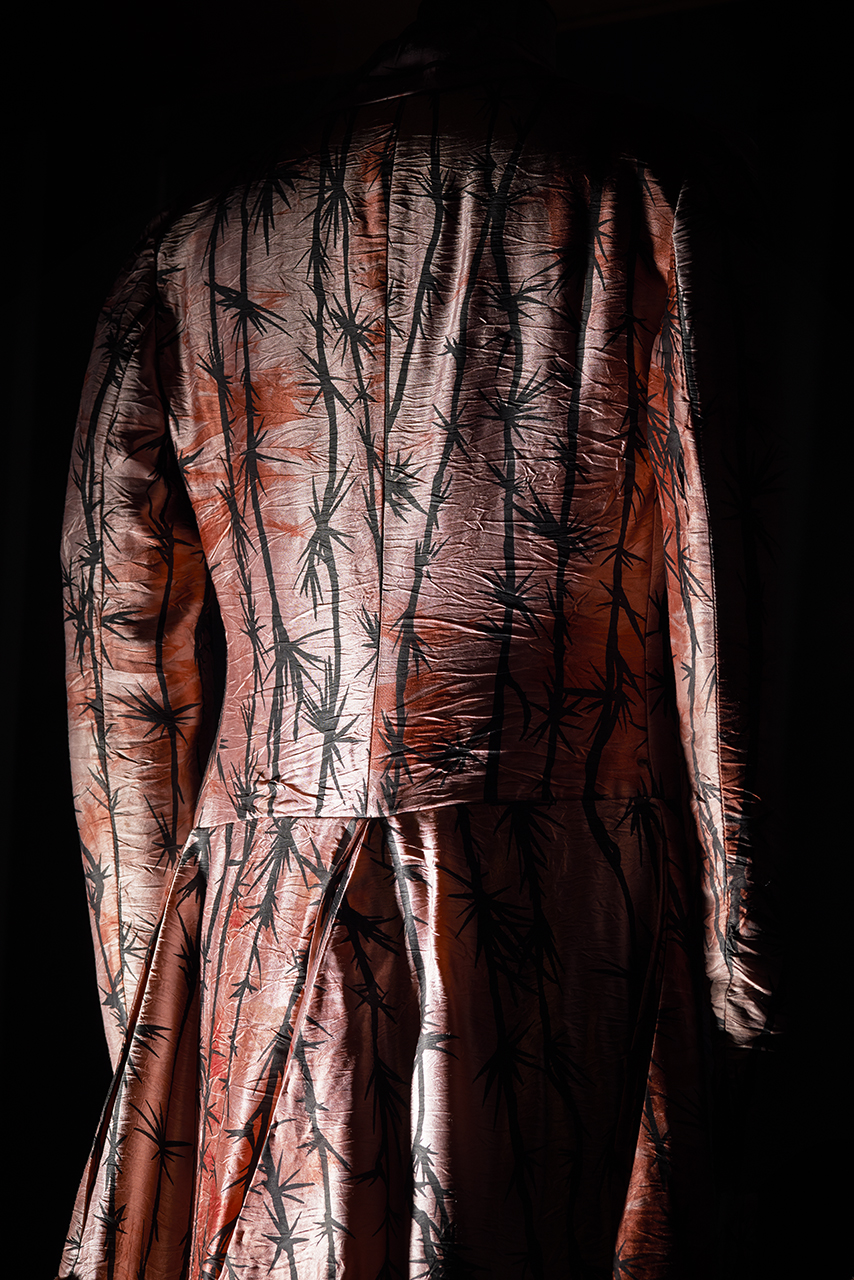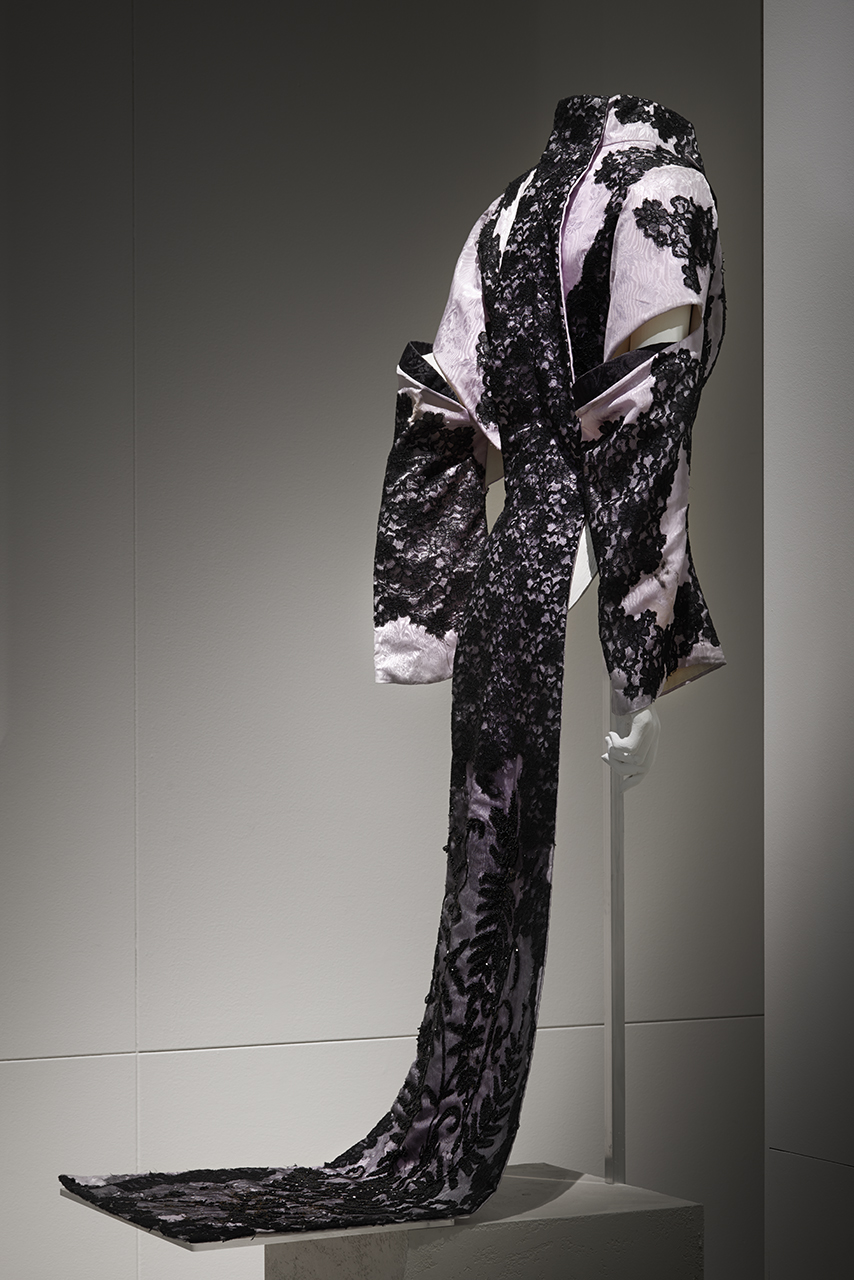 Nine garments exhibited in a section dedicated to Alexander McQueen's Autumn/Winter 1996 collection 'Dante' presented how McQueen and Blow's relationship grew after her purchase of his entire 1992 Central Saint Martins graduate collection. This collection gained McQueen international acclaim, and each garment wears the signs of Isabella's life lived. Tears, rips and stains ensured an echo of the way in which she had yanked the train from a taxi, or trailed her skirt across the floor of a dirty pub.
Blow styled Philip Treacy's Autumn/Winter 1996 catwalk show. In a video exhibited of her talking backstage she proclaimed 'everyone will meet a husband if they wear a Philip Treacy hat'. The hats from this collection became intertwined with Blow's personal image, of the portraits or social diary photography taken of her over the rest of her life she was rarely seen without a Philip Treacy hat, of which many were from this collection.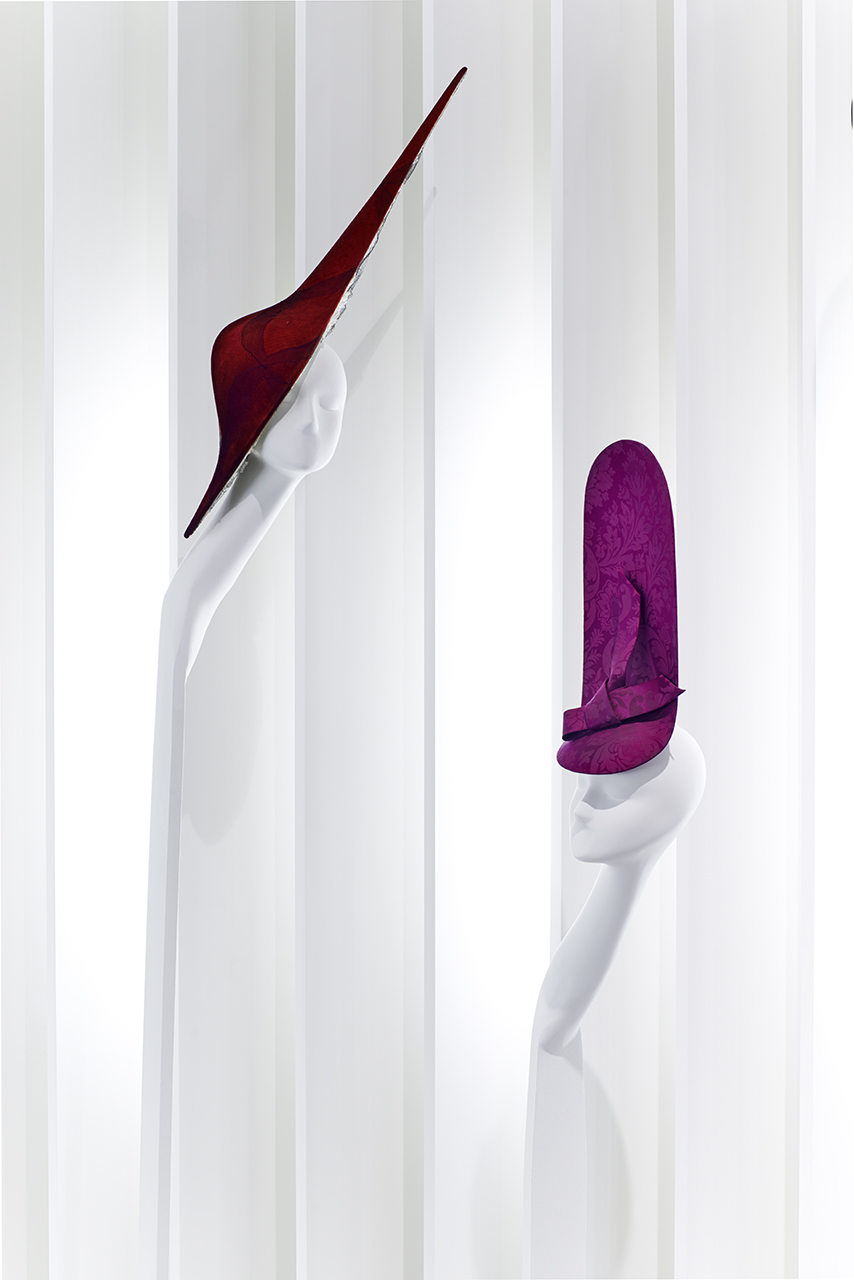 "Everyone will meet a husband if they
wear a Philip Treacy hat"
After exhibiting stories around the designers Blow had championed, The Working Wardrobe began to unpick Isabella Blow as a person. Displayed on headless mannequins, objects and ephemera were grouped into ten stories that gave a sense of her idiosyncrasies. Her lipstick, the pink ink she wrote in, letters alluding to her gigantean expense reports, polaroid's capturing her trying on Philip Treacy hats in his studio, her battered Manolo Blahnik high-heeled shoes gave visitors a sense of her humour. Her extraordinary personality in turn informing the shoots she styled when she was editor at both Tatler and The Sunday Times Style magazine.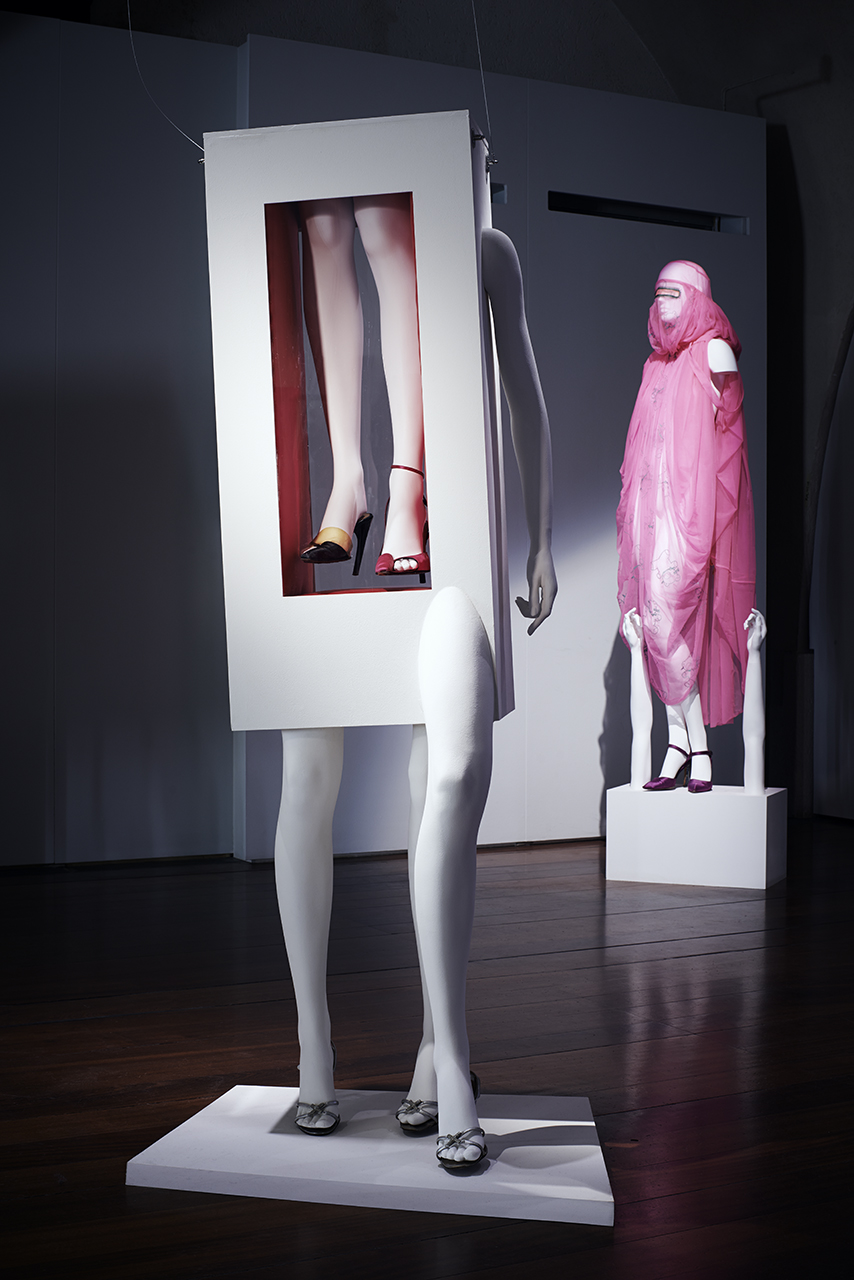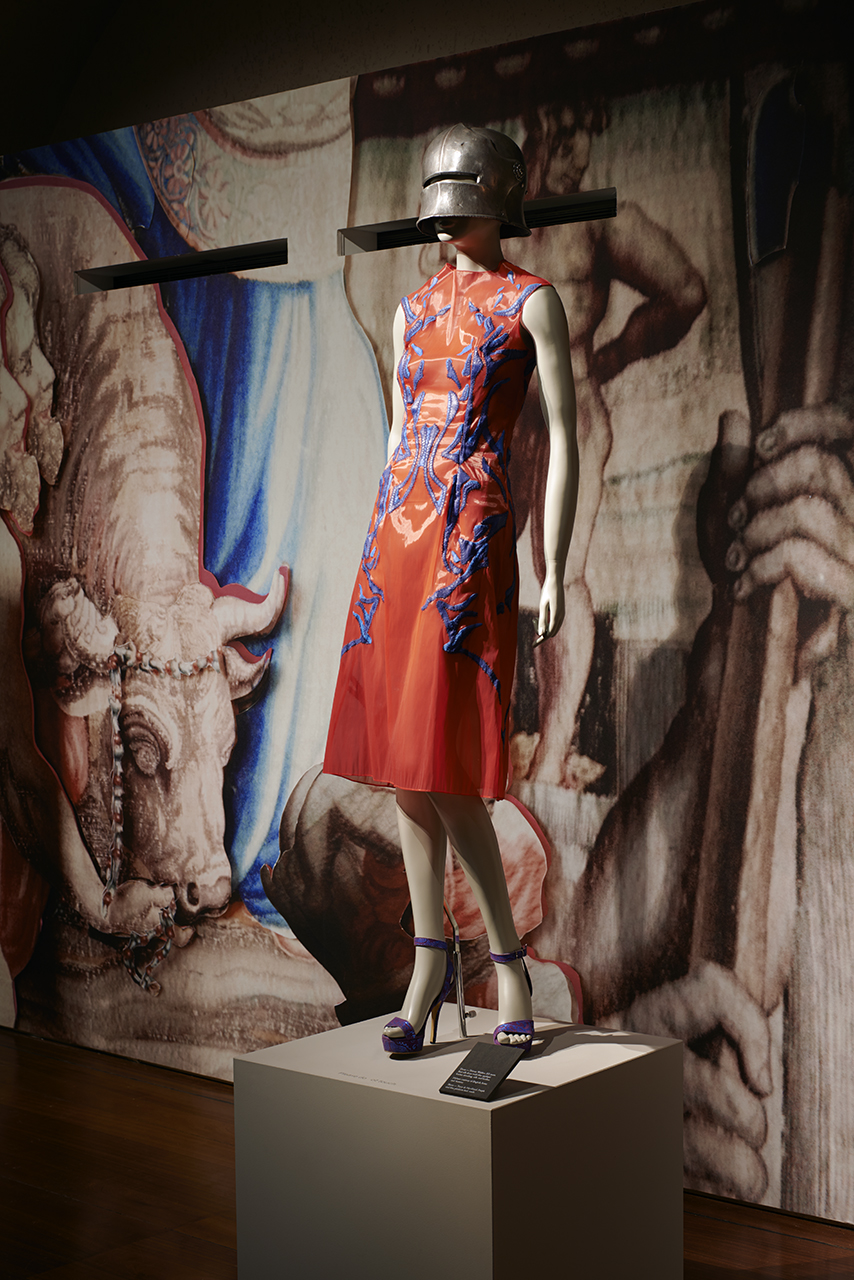 Although based in London for work, Isabella Blow spent a large amount of the week at her marital home Hilles House in Gloucestershire. An arts and crafts house, built in the gothic style, this image captures set designer Shona Heath's interpretation of the Mortlake tapestry which hangs in the drawing room of Hilles House. Often citing in interviews that she wore clothing as a form of protection, or armour, the mannequin wears a helmet that Isabella styled in a shoot for The Face magazine made by Terry English.
"Fashion is a vampiric thing, it's the hoover
on your brain. That's why I wear the hats,
to keep everyone away from me. They say,
'Oh, can I kiss you?' I say, 'No, thank you
very much. That's why I've worn the hat.
Goodbye."
Not only did Isabella scout for fashion design talent she was also famed for discovering models. This is illustrated in the shoot she styled for British Vogue for the December 1993 issue entitled 'Anglo-Saxon attitude'. Shot by Steven Meisel Isabella filled it with blue blooded beauties; Stella Tennant, Honor Fraser, Plum Sykes, Lady Louise Campbell and Bella Freud.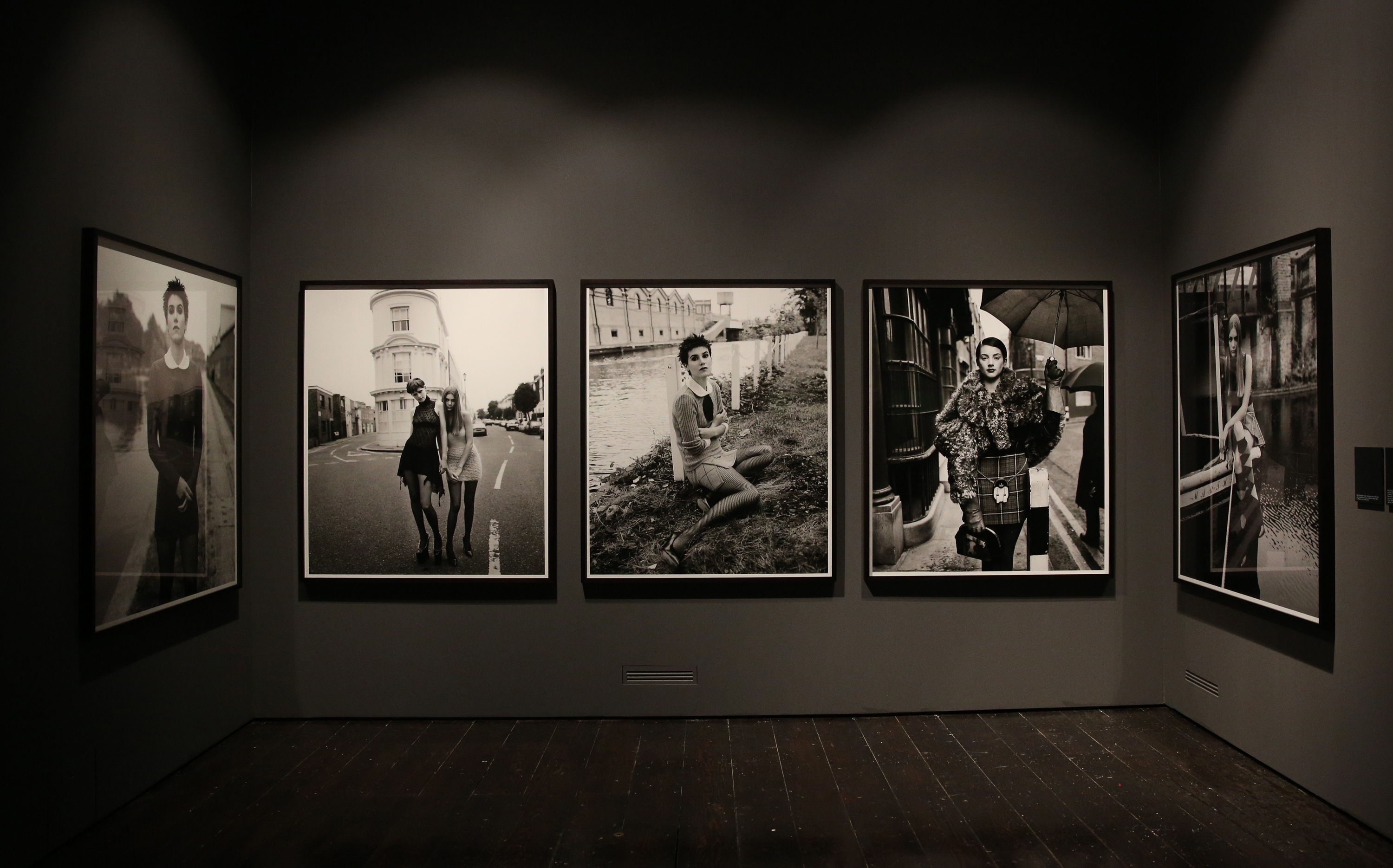 Within The Circular Saloon stood eleven fully dressed mannequins. Each outfit built in exactly the way Isabella Blow would have worn it, from head to toe, using archival imagery. The backdrop, a distorted image of the interior of the circular saloon within Doddington Hall, evokes Isabella being placed back in her rightful home.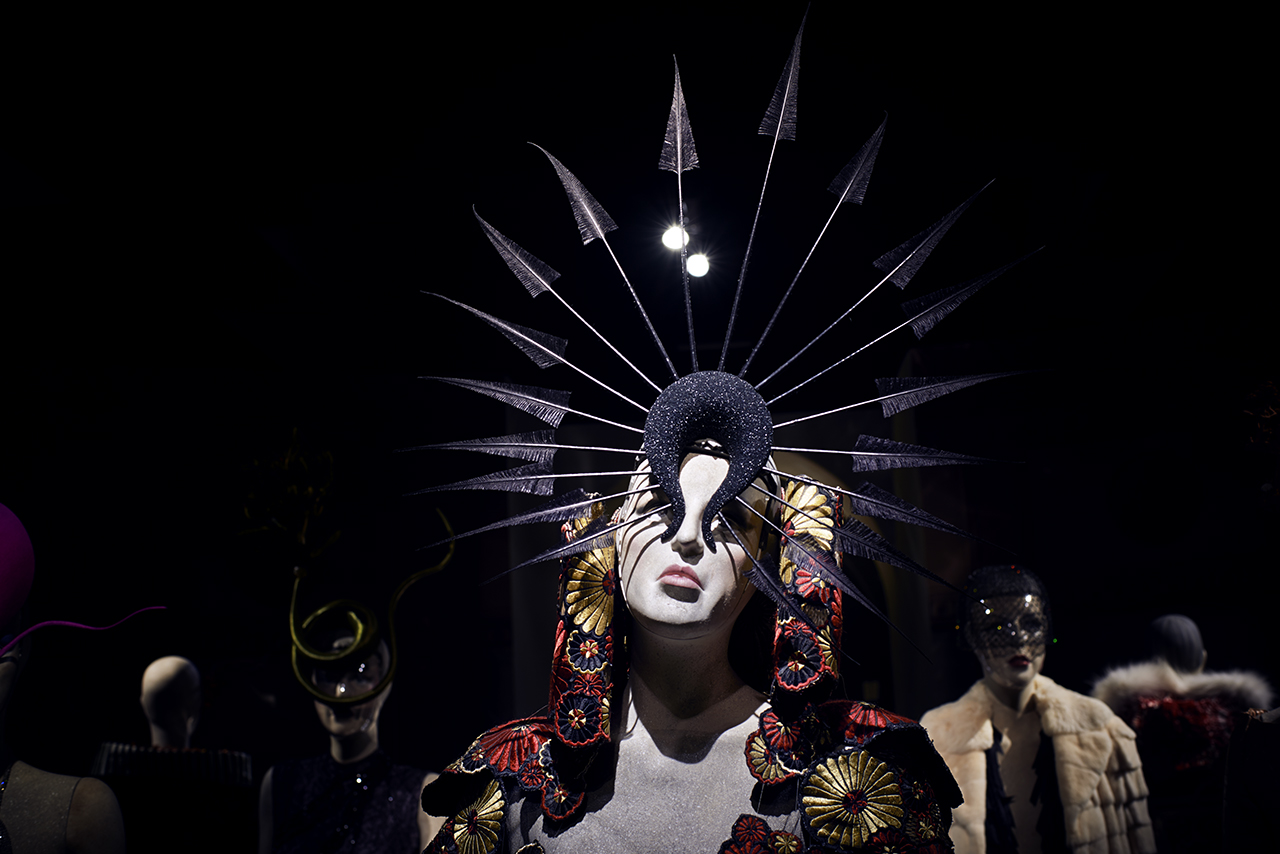 "I do historical research. I find unbalanced
people. I choose photographers and places
to shoot them."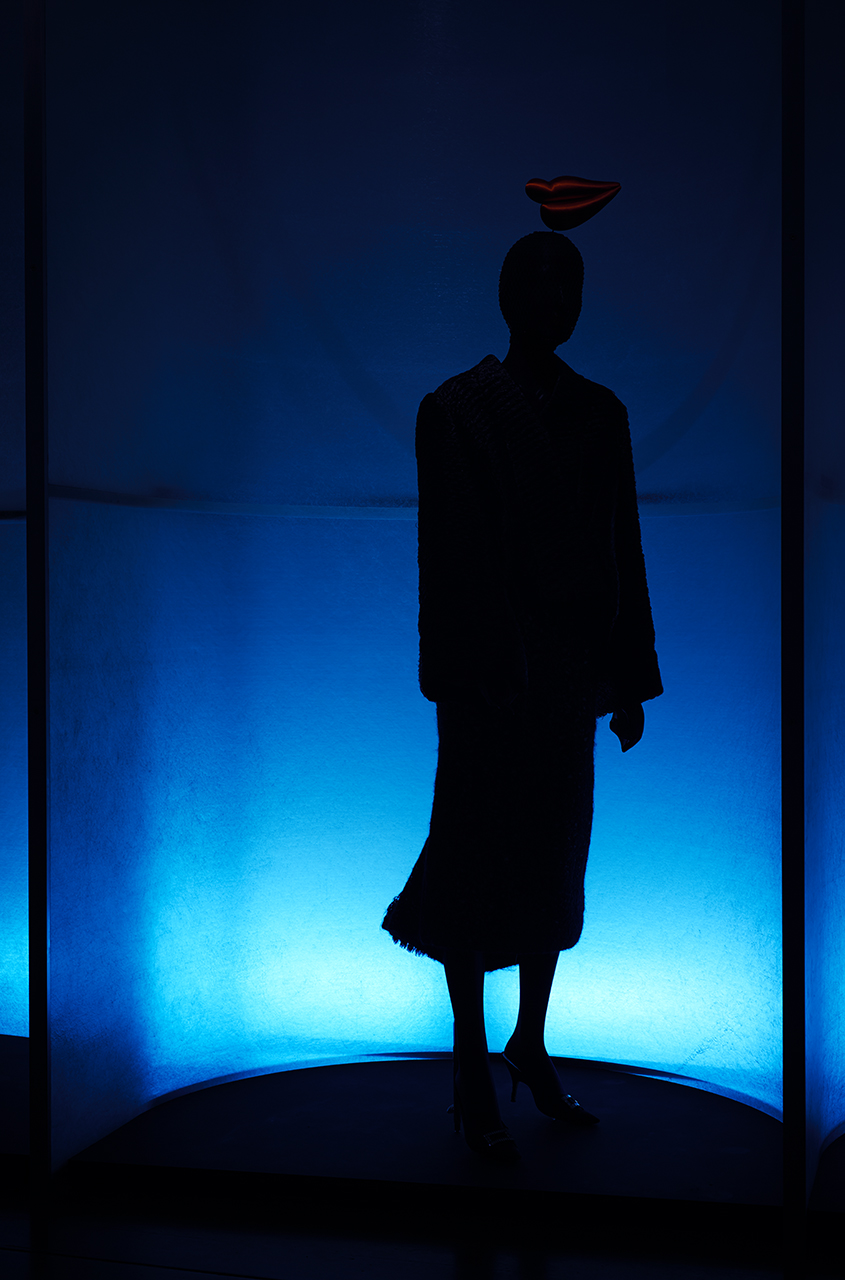 Isabella Blow's silhouette was very specific. She rarely strayed from the formula of a Philip Treacy hat placed on top of her head, Alexander McQueen encasing her body and Manolo Blahnik high-heeled shoes upon her feet. Within The Formal Garden section the mannequins were lit from behind encouraging the visitor to consider the way in which she created her image and the proportions she employed.
The final section of the exhibition payed homage to Alexander McQueen's Spring/Summer 2008 collection 'La Dame Bleue'. A collaboration with Philip Treacy, this collection was a tender dedication to their dear friend, Isabella Blow, who died on the 7th May 2007.