UTOPIAN VOICES, HERE AND NOW
Somerset House
6th July - 29th August 2016
Curator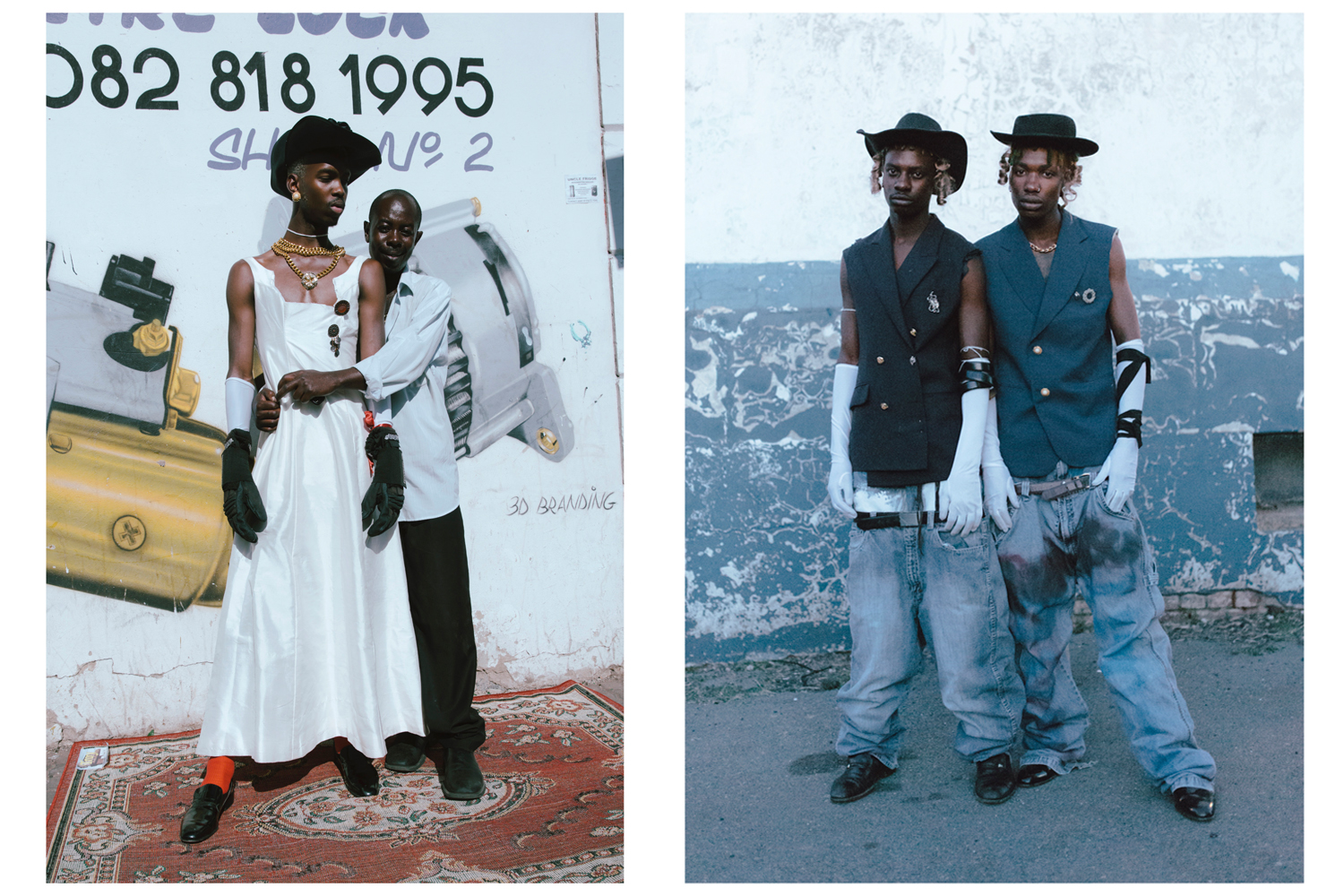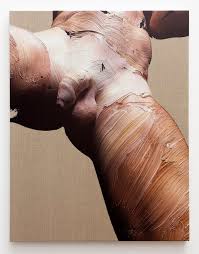 Utopian Voices Here and Now brought together a group of UK-based artists whose work considers contemporary issues around the body, gender, sexuality and race. As part of Somerset House's year-long UTOPIA 2016 programme, celebrating the 500th anniversary of Thomas More's seminal text, the commissioned works questioned and prompted discussion and debate around visions of utopia now and for the future. Creating a journey through Somerset House the visitor was asked to seek out each installation while considering what your personal utopia might look like.


Ibrahim Kamara and Kristin-Lee Moolman '2026'

A collaboration between London-based stylist Ibrahim Kamara and South African photographer Kristin-Lee Moolman, 2026 challenged heteronormative attitudes to self-expression through fashion. Imagining how men might clothe their bodies ten years from now, the photographs presented local residents styled in garments sourced from landfill sites in Johannesburg, customised by Kamara into future 'looks'. It suggested that in a utopian future there might be no policing of masculinity, showing the individual as free to choose how best to express their identity.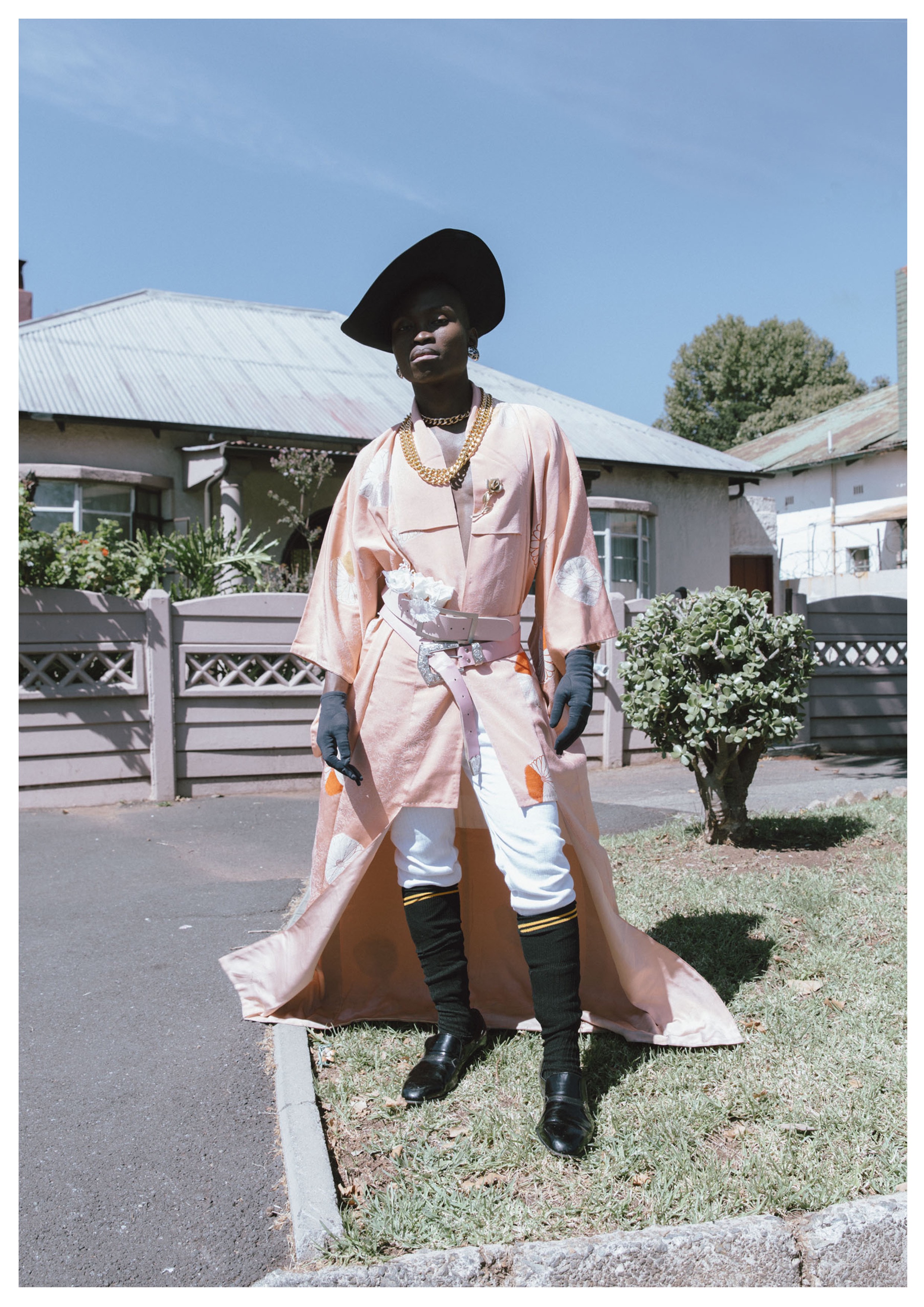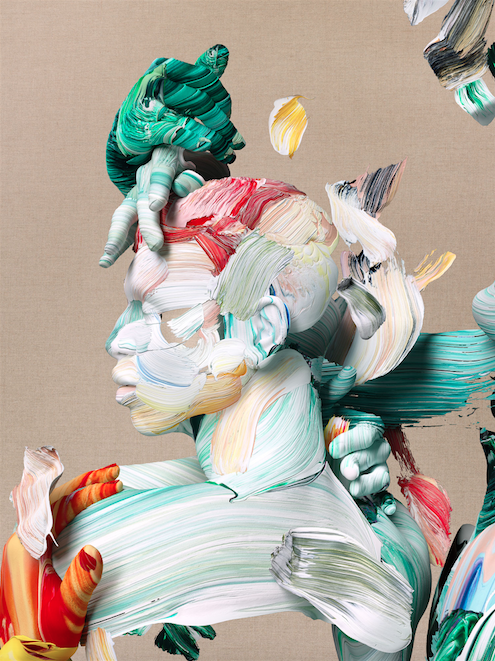 Matthew Stone 'Healing with Wounds'

In 2004 Matthew Stone was instrumental in founding the Peckham-based squat-art collective !WOWOW!, a social network which he presented as an artwork. Film and photography of the performances he staged throughout this period were exhibited amongst a new series of paintings Healing with Wounds. Shown together, these works revealed Matthew Stone's ongoing engagement with notions of social unity and optimism that can be traced through his socially engaged practice, via photography and abstract painting, into this new body of formal figurative works.
Angel Rose 'The Cool Universe'

The Cool Universe analysed what it means to be 'cool' and reimagined what it could mean in the future, suggesting the nightclub as a utopian space for self-expression. Drawing on historical and contemporary interpretations,
Angel Rose suggested that counter-cultural movements and individuals have frequently acquired, or deliberately cultivated, an air of 'coolness'. The Cool Universe, through five video lectures, considered the point at which many of these radical movements have then been assimilated by broader commercial forces to form 'economies of coolness'. Watch the lectures online at thecooluniverse.com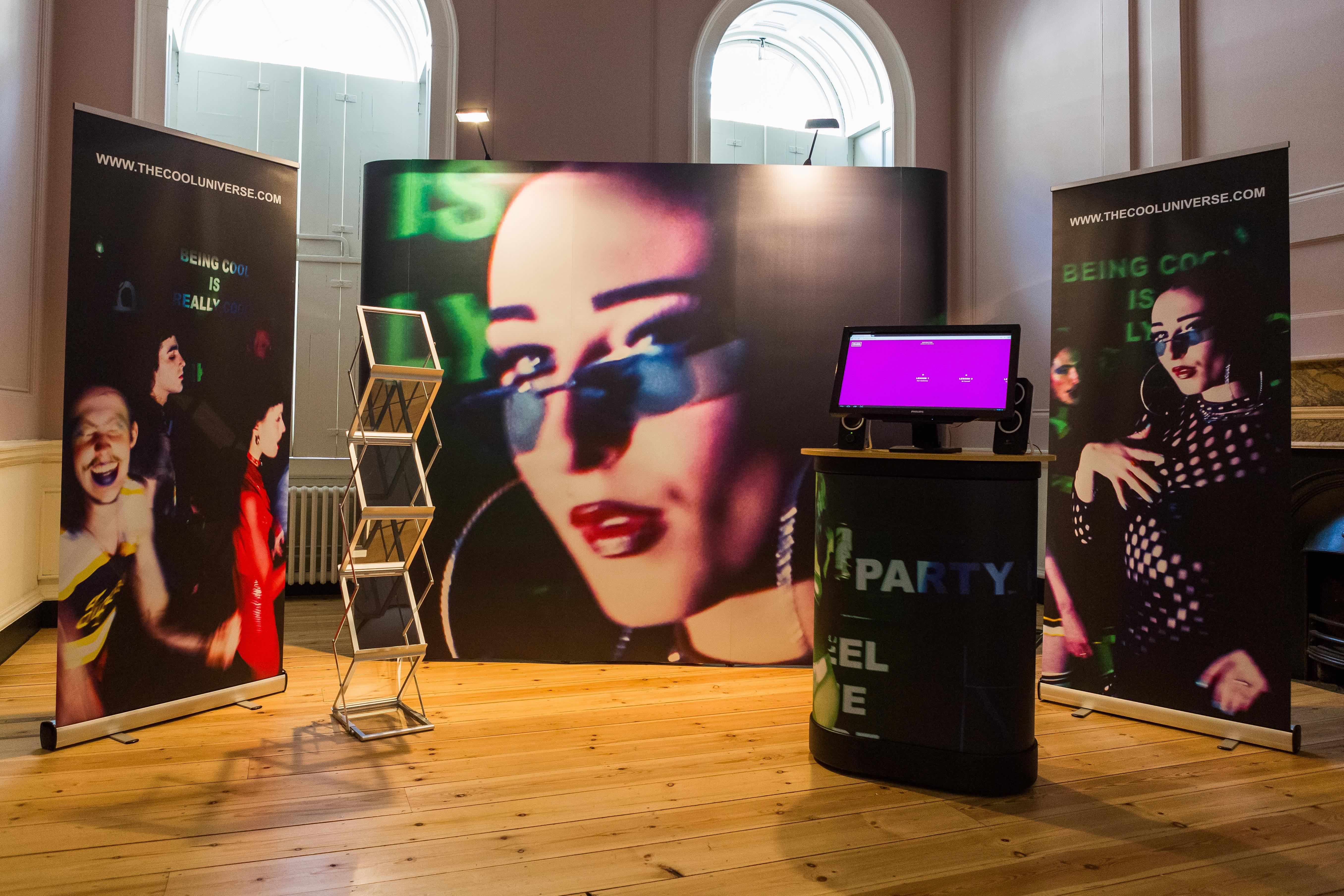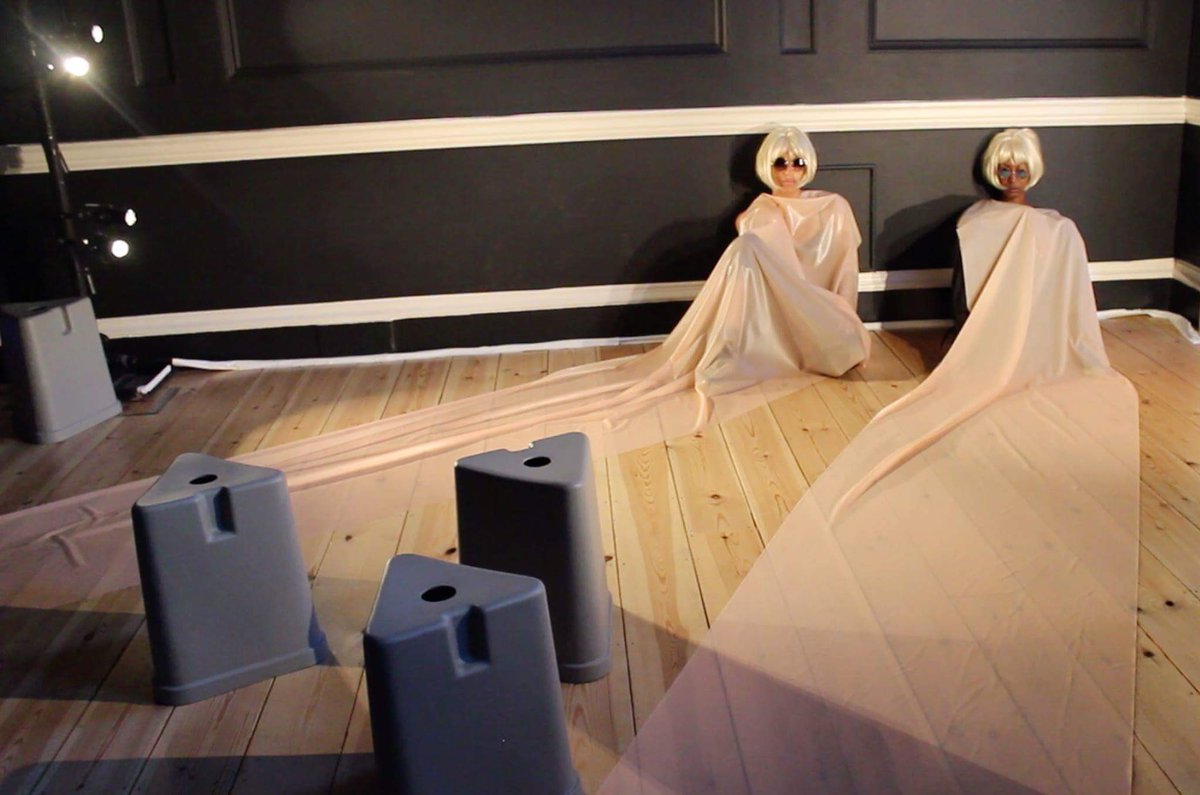 Project O 'Native Instincts: Psychic Labours'

Project O, a collaboration between Alexandrina Hemsley and Jamila Johnson-Small, arose out of a shared desire to address a crisis of movement and a crisis of confidence around issues of race and gender. The duo aim to comment on the general fallout of being black, mixed and female and make visible positions of otherness, aiming to eventually no longer seem 'other'. For Utopian Voices, Here and Now they created a new performance piece entitled 'Native Instincts: Psychic Labours' featuring sound by Verity Susman. They performed the piece twice in the New Wing at Somerset House.
Rosie Hastings and Hannah Quinlan 'UK Gay Bar Directory'

The work of artistic duo Hastings and Quinlan interrogates contemporary and historical forms of queer culture. The UK Gay Bar Directory (UKGBD) is a moving image archive, presenting interior shots of 180 gay bars filmed in cities across the UK. Created in the wake of the closure of many historic LGBTQ venues, the video installation became a vital record of disappearing community spaces and reflective of broader changes within the structure of the LGBTQ community. The UK Gay Bar Directory was presented within a space evocative of a community centre, and included two further works, Untitled and The Scarcity of Liberty, which further explored historical and contemporaneous issues prevalent to the LGBTQ community.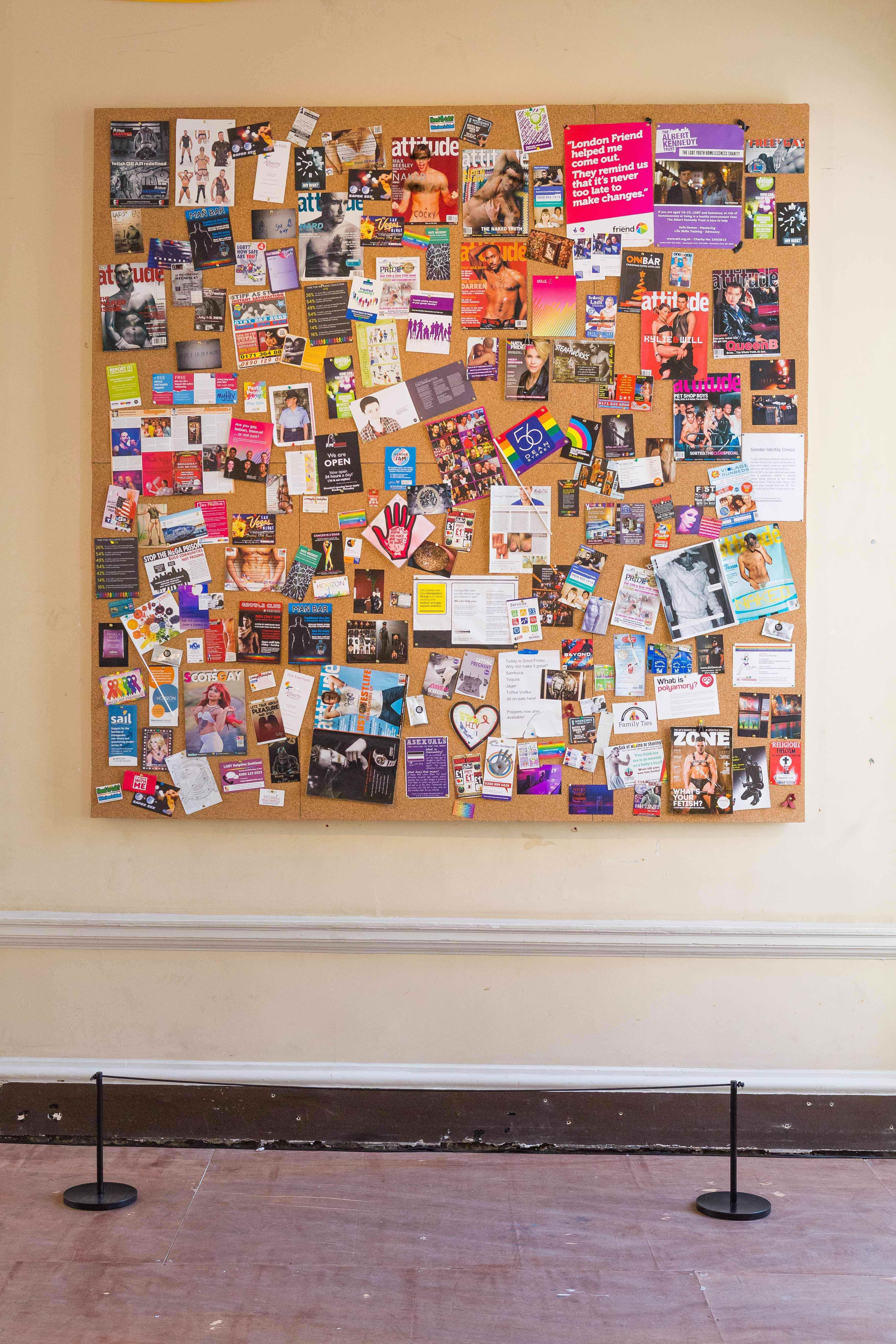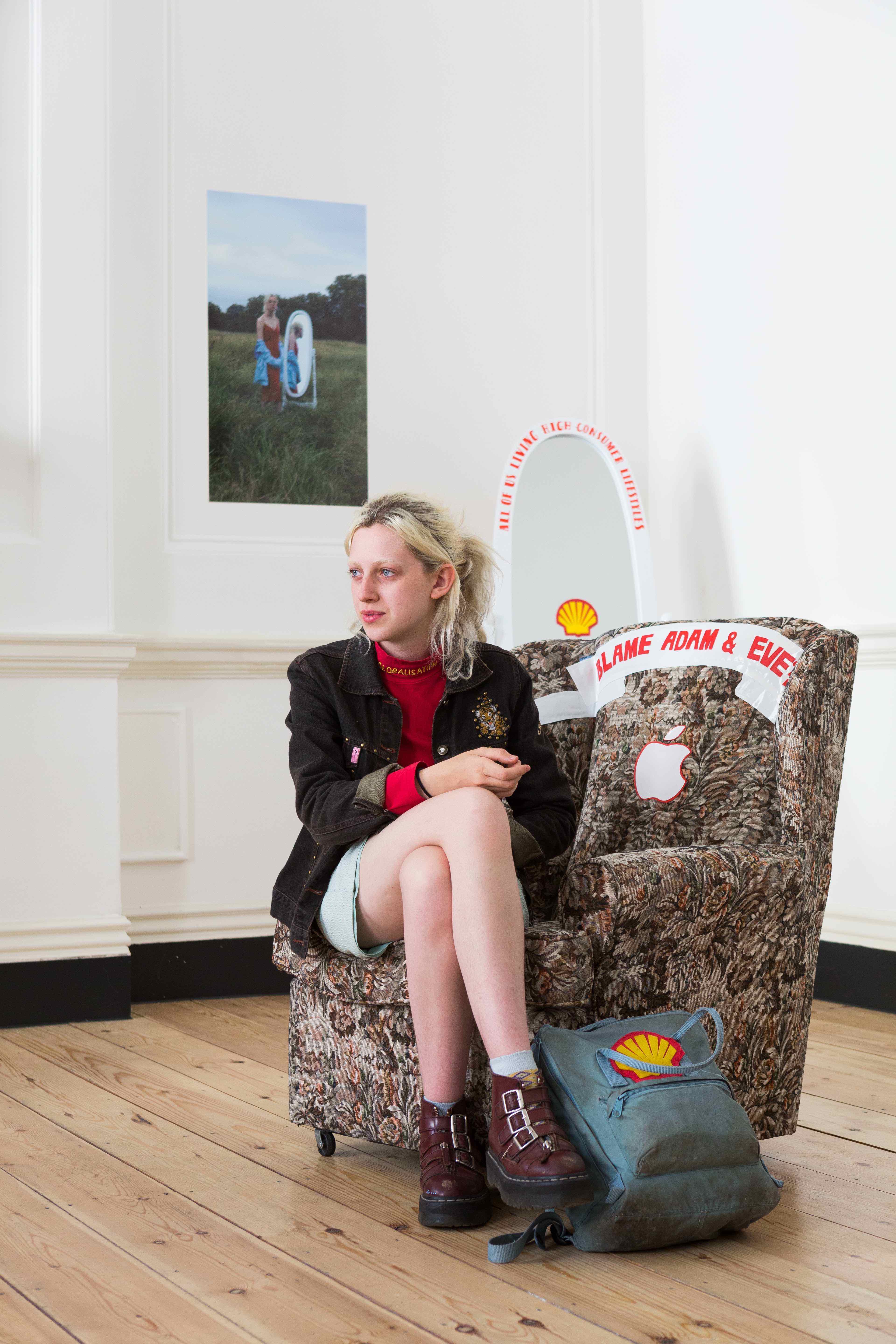 Glacier Girl @glacier996girl
'Refashioning Nature'

Environmental activist Glacier Girl creates work that raises awareness about climate change. In Refashioning Nature she explored the tense relationship between economy and ecology. Presenting climate change as a very real and present concern, you were invited to make yourself at home in a household setting surrounded by landscape images. Adapting the aesthetic of 'eco-friendly' imagery and marketing, Glacier Girl reaches out to the iGeneration asking them to think about how we can create an ecologically and economically sustainable future.